How Many Draft Picks Can You Predict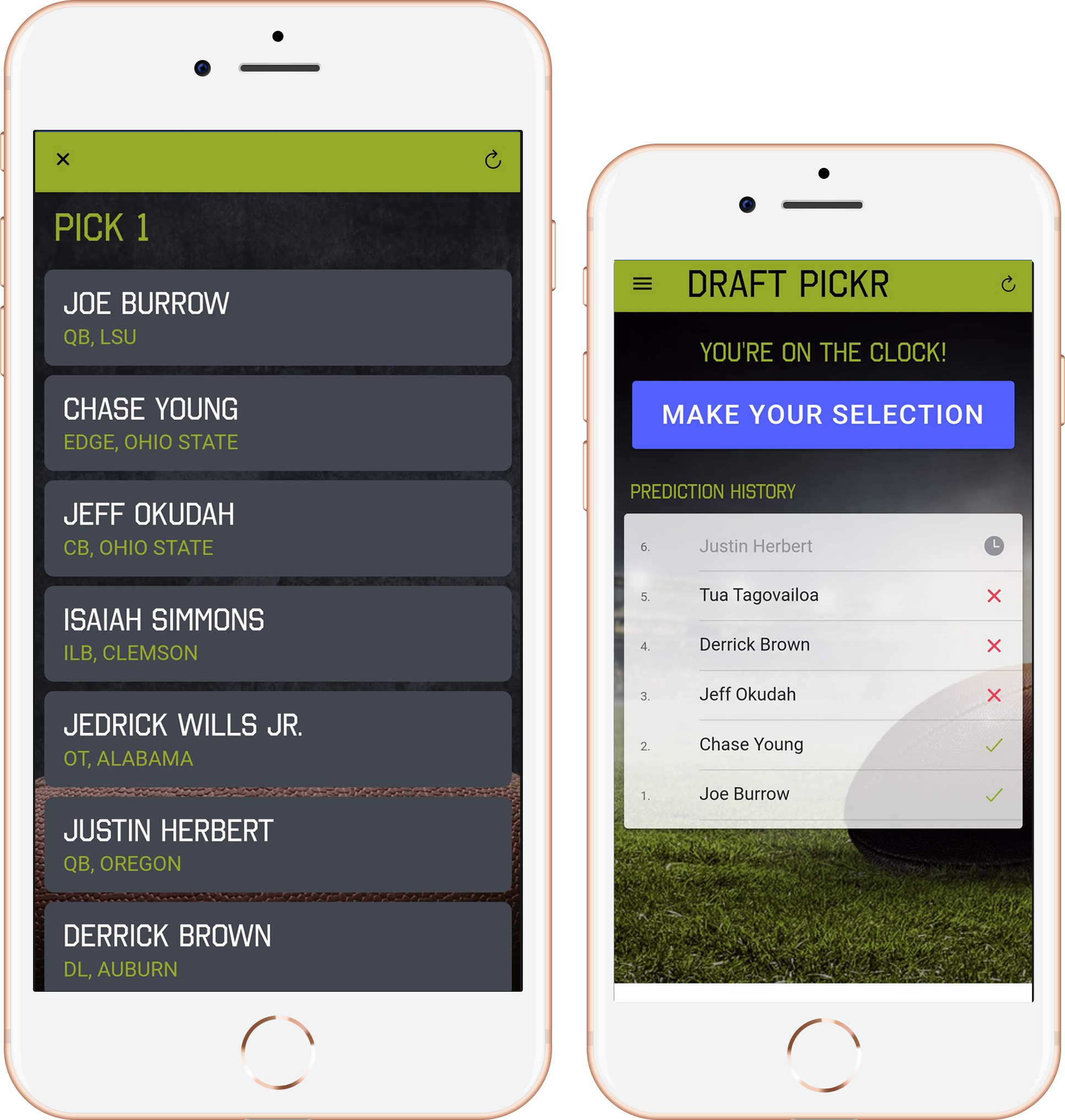 The draft is live and you're on the clock! Make your predictions about which player will be drafted at every pick and score points for correct selections. Whether it's football, basketball, or any other sport, you can play along with the world and compete to make the most predictions with Draft Pickr.

Make your selection before the commissioner announces the pick – don't wait too long, the prediction window closes approximately 30 seconds before the pick is announced. You can change your prediction by tapping the athlete's name before prediction window closes.

The more picks you predict correctly, the higher you move up in the draft board. 
Download Draft Pickr and share with your friends to see who can get the most draft picks correct!
The Ultimate App for the NFL Draft!
Make your prediction for each selection of the draft as it happens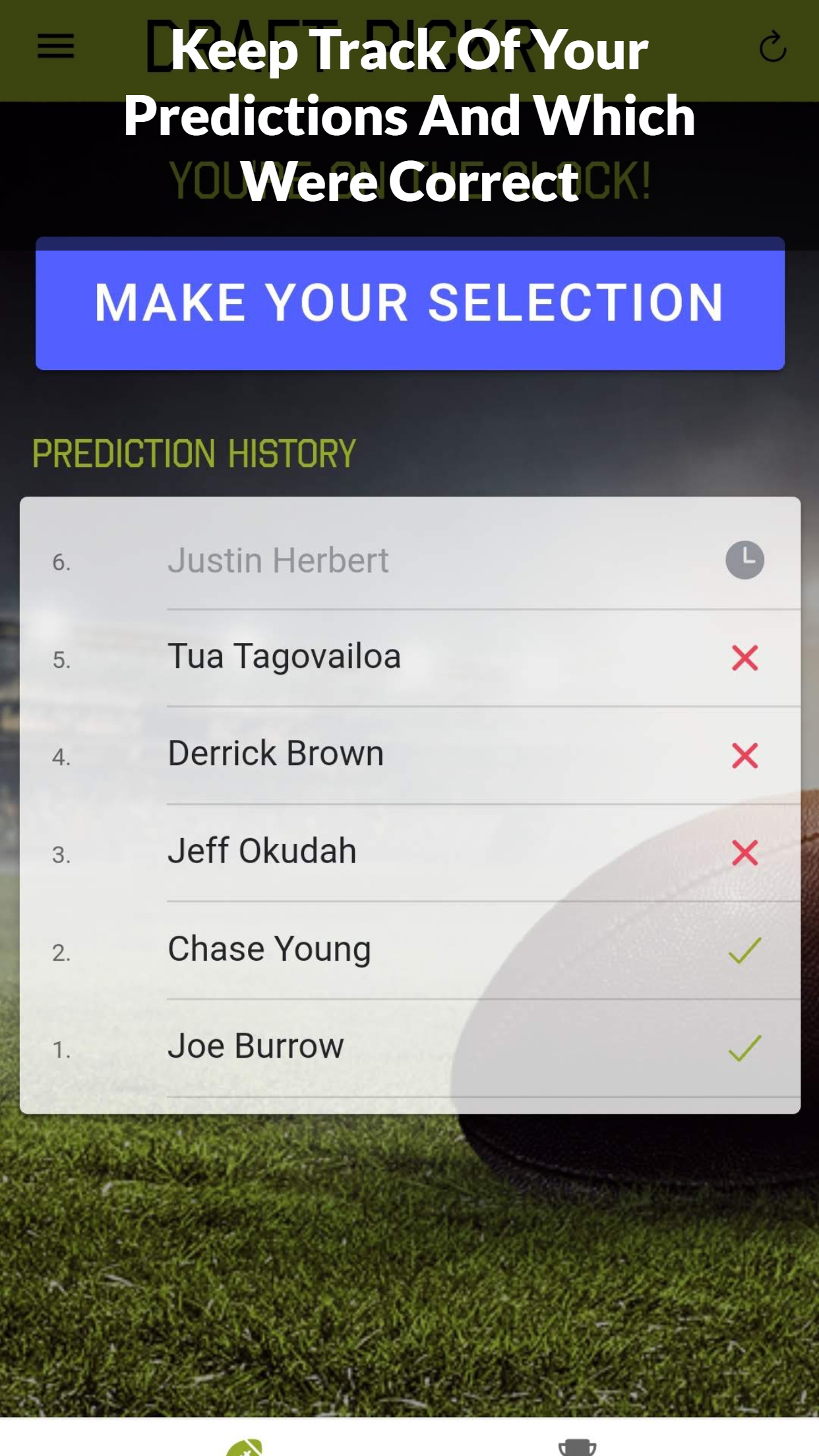 Review your prediction history of all picks and how many you got correct
Compete with friends and others around the world in the live leaderboard that updates after each draft pick
Football, Baseball, Basketball, Hockey – you name the sport and Draft Pickr supports it. 
Here's what everyone is saying about Draft Pickr…
"Cool app. Really helped facilitate my draft party"
"Tried it for the nfl draft and had a lot of fun. thanks."
"My favorite part is seeing how I do on the leaderboard compared to everyone else on the app."